2,5-dichloronitrobenzene is an important organic intermediate, which is mainly used to synthesize pesticide herbicides Dicamba and Quizalofop, ice dye bright red gg, red group 3gl, red group rc, etc. It can also be used as nitrogen fertilizer synergist for agricultural nitrogen fixation and fertilizer conservation.
In Chemical industry, the nitration of dichlorobenzene mainly uses mixed acid as nitrating agent. The crude product of 2,5-dichloronitrobenzene obtained from nitration needs to be washed by alkali for several times to remove acid, and then rectified to remove water. Finally, the pure product of 2,5-dichloronitrobenzene is obtained after impurity removal.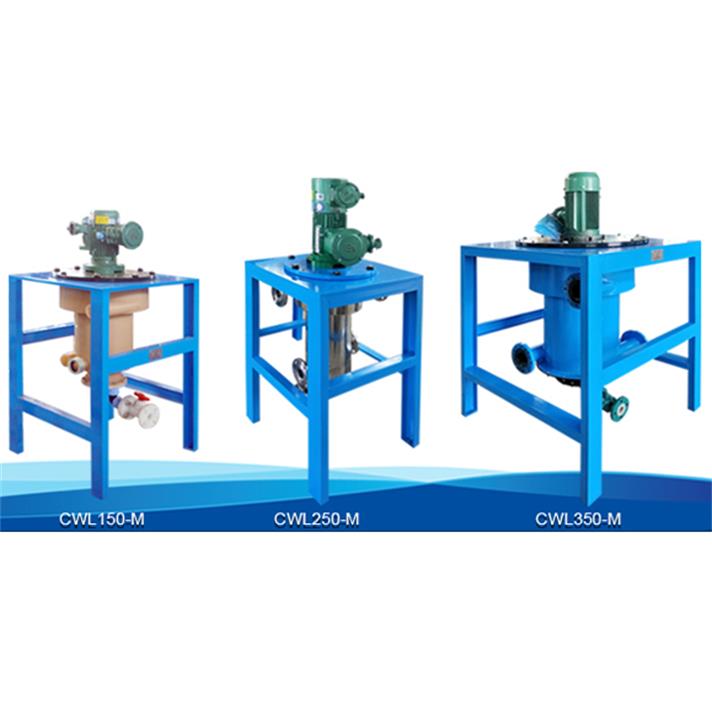 The traditional operation process is to neutralize the acidic nitrates and an appropriate amount of dilute alkali in the alkali washing pot, and then overflow to the alkali washing separator for stratification. The upper layer is alkaline wastewater, and the lower layer is nitrates. The nitrifying material flows into the water washing boiler for washing, and then overflows into the water washing separator for stratification. The upper layer is wastewater, the lower layer is neutral nitrates, and the neutral nitrates enter the post-treatment process.
Compared with the traditional operation process, the CWL-M series continuous centrifugal extractor developed and produced by Zhengzhou Tiei Extraction Technology has a better effect in the production of nitrobenzene.
Advantages:
1. High separation efficiency. The method of solvent extraction with centrifugal extractor can quickly and effectively separate the two phases. After the two-phase mixed liquid with density difference enters the centrifugal extractor, the mixing mass transfer process and separation process are completed in the same machine.
2. Better separation effect. The principle of centrifugal force is adopted to realize rapid separation without entrainment.
3. Save water consumption and reduce wastewater discharge.
4. Continuous operation, high degree of automation, simple and efficient operation.
5. Reduce labor cost