The 2018 China International Nickel Cobalt Industry Annual Meeting was held by China Nonferrous Metals Industry Association. As the vice chairman unit of the Nonferrous Metals Industry Technology Innovation Strategic Alliance, Zhengzhou Tianyi Extraction Technology Co., Ltd. was invited to participate in the annual meeting. The meeting will be held in Xiamen International Convention Center Hotel, Fujian, on November 6-8, 2018.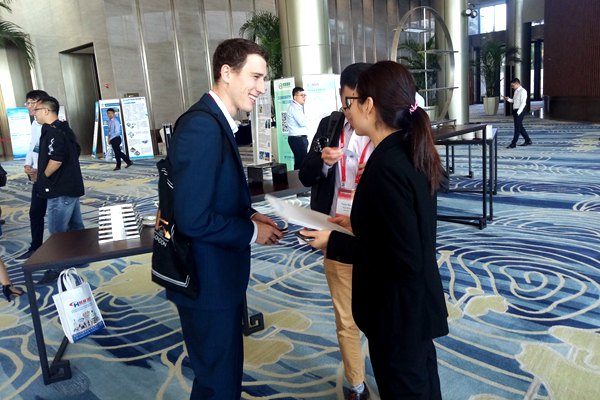 Since the conference was held in 1999, it has received the full support of many enterprises at home and abroad and the active participation of people in the industry. The 2018 China International Nickel and Cobalt Industry Annual Conference will continue to focus on the global macroeconomic situation, nickel and cobalt industry resources, production, consumption, trade and investment and other hot topics. As an expert in the extraction of nonferrous metal nickel and cobalt, Tianyi Extraction also popularized the relevant expertise in extraction at this meeting.
In terms of nonferrous metal extraction, nickel cobalt extraction is a key research topic, mainly because the chemical properties of nickel and cobalt are very similar, so they are often symbiotic and associated in the deposit. The nickel cobalt separation expert Tianyi Extraction will adopt solvent extraction method when extracting nickel and cobalt. Compared with the traditional chemical precipitation method, the solvent extraction method has the advantages of high selectivity, high recovery rate and continuous operation.