Liquid-Liquid extraction is a more complex process of separating a liquid mixture over the Liquid-Solid process. Another common term for Liquid-Liquid extraction is as solvent extraction process. The process involves taking liquids, mixing them, and being able to separate them.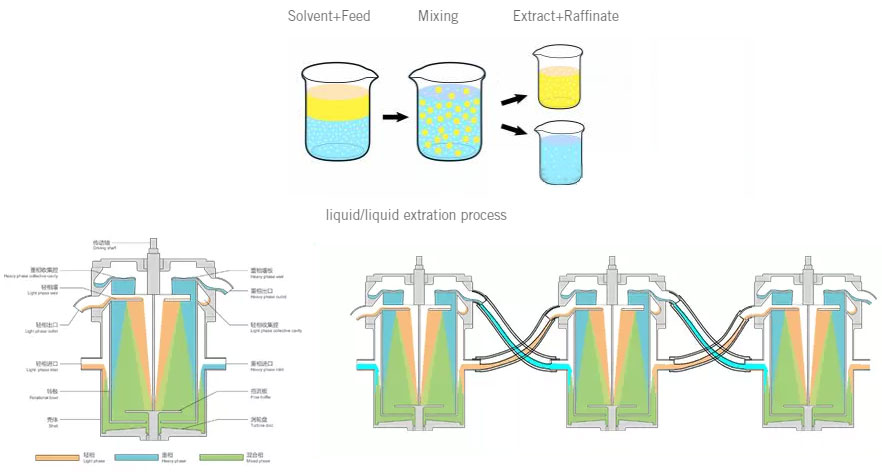 The process involves having an immiscible mixture, represented by A+C and B the parts can be transferred and mixed, and separated. It extracts a solute from a two-part solution by being brought together with another non-homogenous solvent where that solute can be dissolved. From this, the liquid mixtures are isolated with the solutes that can be dissolved distribute where necessary.
Solvents Used in Liquid-Liquid Extraction
In Liquid-Liquid extraction Diethyl Ether is most commonly used. Since the process for Liquid-Liquid extraction requires immiscible solvents things like ethanol and acetone should not be used because they mix with water. Therefore, the listed solvents below are recommended for Liquid-Liquid extraction:
Hexane
Diethyl Ether
Dichloromethane
Toluene
All are more commonly chosen for the organic solvent used in this extraction process.
Liquid-Liquid Extraction Uses
There are several processes that require Liquid-Liquid extraction and here are some of the most common uses below:
Fermentation
Pharmaceuticals
Fragrances
Food Products
Agriculture Chemicals
You can refer to our blog about Liquid-Solid extraction to examine that these two types of extraction methods are used in repetitive industries. So, in a way, they go together at times in terms of their common uses and processes within these industries.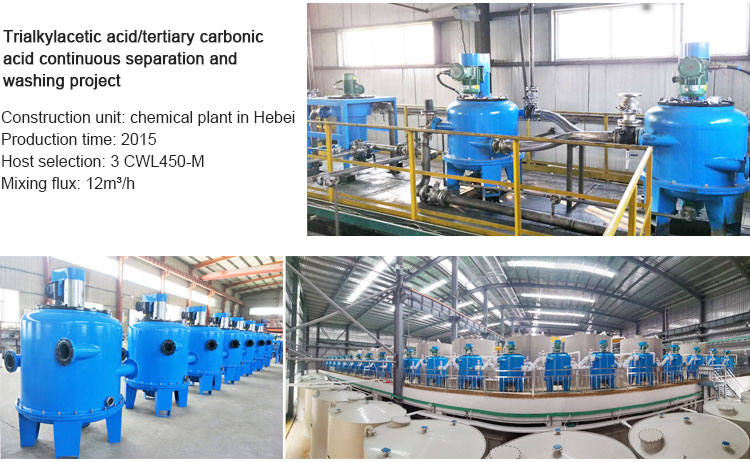 CWL-M serial centrifugal extractors are widely application in various industrial such as Pharmaceutica, Chemical, Food, Hydrometallurgy, Environmental and so on.
Tiei Extraction recommends the CWL-M centrifugal extractor ,with detailed equipment specifications and production capacity, technological process, and equipment characteristics. Also you can view relevant customer cases, extraction. Technology solutions, and research trends. Browse all extraction equipment.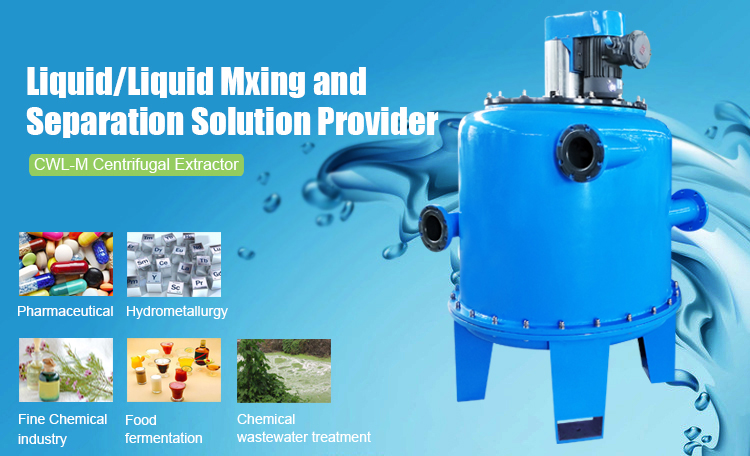 Solvent extraction or Liquid-Liquid extraction is a process that relies heavily on the use of proper solvents. If you have more questions or need more information on the solvents for extractions, we have answers contact us here.